Innovate • Inspire • Achieve
Jordan Mackellar
Chief Executive Officer
Jordan is the co-founder and Chief Executive Officer of PTSL.
His career in probecards started at age 17 through Motorola Scotland's apprenticeship scheme. During this time, Jordan studied Electronic Engineering at Glasgow Caledonian University. Jordan transitioned to his first role at probecard manufacturer K&S in 2003. Initially employed as an Applications Engineer, he was quickly promoted to Engineering Manager for Europe.
Jordan always had a passion and burning desire to create high-value jobs that would utilise the talent in Scotland, throughout Europe, and globally. He and company co-founder Gordon Stirling met at a church breakfast in 2009 and PTSL was conceived months later. The goal was to build a probecard company where the values and ethos married with their Christian faith.
Today, Jordan is well known in the semiconductor test field, and is exceptionally proud of what the PTSL team has achieved in just over a decade. He and the team share a passion for delivering exceptional service to the customers, and if Jordan isn't on the road visiting customers, he can be found in the R&D department relentlessly committed to the technologies that are shaping PTSL's exciting future.
Jordan lives in Scotland with wife Laura and four kids. Outside of work, he enjoys spending time with family, exercising, and is a big car enthusiast.
Don Thompson
Chief Technology Officer
Don joined PTSL in 2022 after working for over 20 years in the Automated Test Equipment industry developing advanced interfaces.
Don started his career working for Teradyne developing high-speed instrument interfaces and was part of the team that invented the revolutionary UltraFlex tester interface. After 11 years at Teradyne he moved to R&D Altanova where he became their Director of Engineering. For the next 10 years he helped grow R&D Altanova from a small load board shop to the leading producer of high-tech load boards and probe cards in the industry, where it was successfully acquired by Advantest.
Don is known around the industry for his Signal and Power Integrity expertise. He is constantly engaged in projects that help push the industry forward to support ever increasing speeds and requirements from chip manufacturers. He has won numerous awards for his presentations at conferences and enjoys sharing his knowledge and experience with other engineers.
Don graduated with an BSEE degree from Cal Poly San Luis Obispo and got his MSEE from USC. Don holds 9 patents in the field of ATE interface design.
David Law
Chief Operating Officer
David joined PTSL as Chief Operating Officer in 2019, building on over 30 years of continuous service in the semiconductor industry.
Across a range of roles, David's natural aptitude for leadership has flourished, bringing a passion for nurturing high-performing teams, as well as developing a keen focus on quality, cost, and delivery.
After joining Motorola in 1983 – initially in process engineering, but latterly in production management roles – David developed in-depth knowledge of managing teams, continuous improvement, and project management across 20 years with the company.
In 2003, David became Director of Manufacturing Services with the National Microelectronics Institute/Techworks. In this role, he advised and coordinated knowledge sharing groups across all operational disciplines within the semiconductor industry in the UK and Ireland. Subsequently, David worked for Ichor Systems as Customer Service and Operations Manager, where he managed a global workforce and the day-to-day operations of refurbishing OEM wafer fab equipment.
David holds a BA in Business and a Masters in Applied Research on Manufacturing Practices.
Away from work, David relishes taking in the Scottish countryside, particularly enjoying cycling and sailing. He is married with two grown-up children.
Kelly O'Rourke
Head of Human Resources
Kelly is the lead for human resources across PTSL (UK and international).
Kelly has developed and delivered HR strategy and services in a range of senior roles across a number of sectors, including the commercial and engineering sectors. She has implemented significant people change in organisations and delivered nationally-recognised and award-winning HR services, including in relation to apprenticeship schemes.
Kelly has significant experience across all areas of HR and people management including organisational and people development, employee relations and engagement, recruitment and performance management.
Kelly is a Chartered member of the Chartered Institute of Personnel and Development and has a Master's Degree in HR Management.
Away from work, Kelly's main focus is family and friends, particularly enjoying time with her partner Paul and young son Kieran.
Dr. Jalal Bagherli
Chairman
Dr. Jalal Bagherli spent 16 years as CEO of Dialog Semiconductor – a specialist chip company in mixed signal connectivity and power management products for mobile and IOT devices – before the sale of the company to Renesas Electronics. He has won several industry awards including the GSA awards for "Most Respected Semiconductor Company" ($1bn - $5bn), and twice for "Best Financially Managed Semiconductor Company".
Jalal currently serves as Chairman of Fortescue Future Industries' backed Williams Advanced Engineering.
Corinne Philipps
Executive Director and Head of UK Private Equity at Tikehau Capital
Corinne Philipps, Executive Director and Head of UK Private Equity at Tikehau Capital, led the investment into PTSL.
Corinne has over 20 years' experience in UK private equity, initially at Duke Street and since 2018, at Tikehau Capital.
Corinne has held a number of board positions across sectors during this time, as well as providing operational and strategic advisory services to portfolio companies.
She currently holds board director positions at Medtrade Products and Up and Co.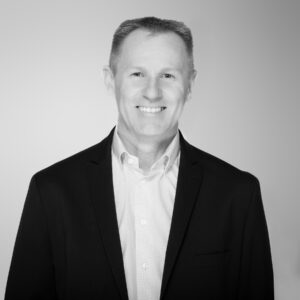 Alexander McCann
Semiconductor Partner at Alexa Capital and President, Fortan Advisors
Mr. Alexander McCann is Board member of Probe Test Solutions Limited. Mr. McCann brings over 25 years of executive leadership, global operations, and manufacturing experience in the semiconductor industry.
Mr. McCann was previously employed as Senior VP of Global Operations at Dialog Semiconductor PLC, where he was a member of the Executive team that successfully executed the $6B acquisition by Renesas Electronics Inc in 2021. He also had a 15-year period as the Chief Operating Officer at Linear Technology Corporation, prior to the $14B trade sale to Analog Devices in 2017.
Mr McCann is currently a Semiconductor Partner at Alexa Capital and is President at Fortan Advisors, a company specialized in M&A, Capital Advisory and strategy development for the Semiconductor market.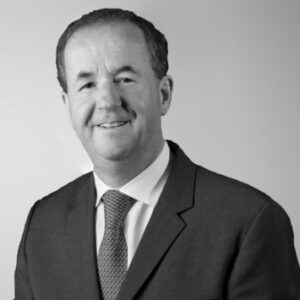 Mark Tyndall
Board-member of PTSL and Semiconductor Partner at Alexa Capital
Mark Tyndall is a Board member of Probe Test Solutions Ltd and is currently a Semiconductor Partner at Alexa Capital.
From 2008 to 2021, Mark was Senior Vice President of Corporate Development and Strategy at Dialog Semiconductor and a key member of the executive team, transitioning the company from a sub-100 million valuation to a recent trade sale to Renesas for 6 billion dollars. From 2006 to 2008 he was Vice President of Business Development and Corporate Relations at MIPS Technologies and prior to this he served as Vice President of Business Development at Infineon since 1999. Earlier in his career, Mark held management positions in marketing at Fujitsu Microelectronics and semiconductor design at Philips Semiconductors.
He also served on the board of multiple start-ups which were successfully acquired and holds strategic advisory positions today at companies including Indie Semiconductor, Azoteq, Energous, and Lime Microelectronics.
Jacky McNulty
Board Member
Jacky McNulty has joined the newly established board of Probe Test Solutions Ltd
From 2011 to 2017, Jacky was Senior Vice President/ Chief Procurement Officer and Head of Global Real Estate for NXP Semiconductors with an annual spend responsibility of $5.0bn with people in 30 locations including all global manufacturing locations. Jacky was a key member of the management team through the acquisition of Freescale Semiconductors; the divestment of the commodity business to Nexperia as well as the integration activities associated with the intended acquisition of NXP by Qualcomm.
Earlier in her career Jacky held management roles in Motorola Semiconductors; Chartered Semiconductor Manufacturing ; Communicant Semiconductors; Advanced Micro Devices; GlobalFoundries and ams AG
Since returning to Scotland she serves on the board of several startup companies; is a member of an Angel Syndicate and a mentor with the Princes Trust UK. She has been supporting PTSL for the last two years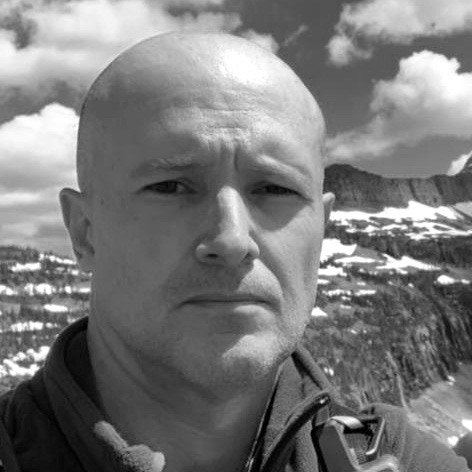 Jim Russell
Board Member
Jim Russell has joined the newly established board of Probe Test Solutions Ltd
Jim brings over 30 years of experience as a recognised expert and innovator in the testing of integrated circuits and successfully led the operations of R&D Altanova – a leading designer and manufacturer of advanced printed circuit boards used to test integrated circuits across a variety of end markets, including computers, mobile devices, and servers. Jim has led in building market leading, technology-driven business, through both organic and inorganic growth avenues.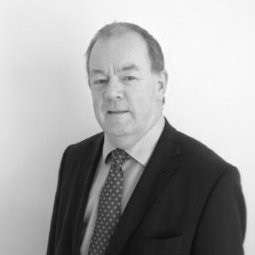 Bill Miller
Board Member
Bill brings over 30 years experience in the semiconductor industry, managing wafer fabs, supporting infrastructure, and high volume, large-scale assembly, probe and test operations. He was most recently VP Operations in Asia for NXP.
Bill has also led SMEs and mid-sized businesses in a diverse range of other industries. He started his career at Marconi Power Semiconductors, spent over 20 years with Motorola Semiconductors and, after a gap of 12 years in other businesses, 7 years with NXP.
World-leader in delivering advanced ATE test hardware solutions
PTSL is a technically driven company with a proven track record of pioneering engineering solutions to the most challenging test floors in the world.